11 People Who Got Fired Because Facebook
1. David Spondike, a music teacher, has been fired from his position at Firestone High School in Akron, Ohio, for posting this racist rant on his Facebook page about a group of trick-or-treaters.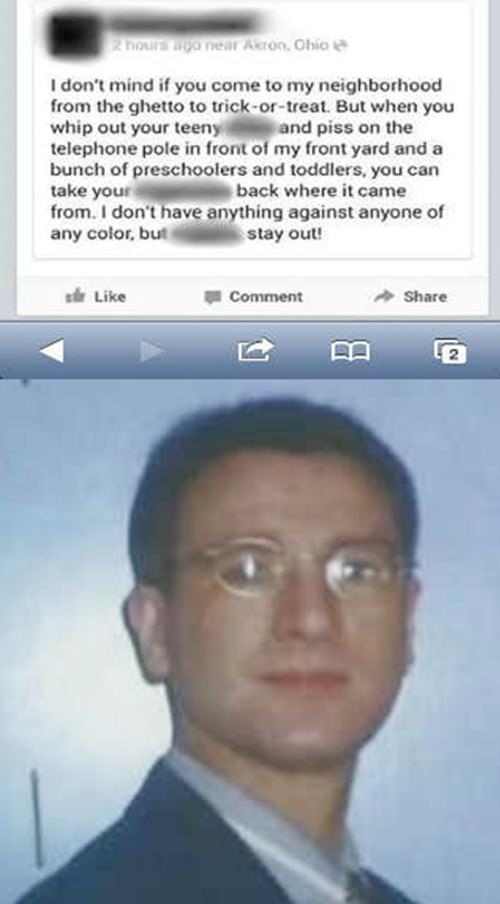 2. Kevin Eckstein, a 38 year old computer technician at Cinema School, in New York City, was fired after inappropriate Facebook chats with a fake account pretending to be a 16 year old girl.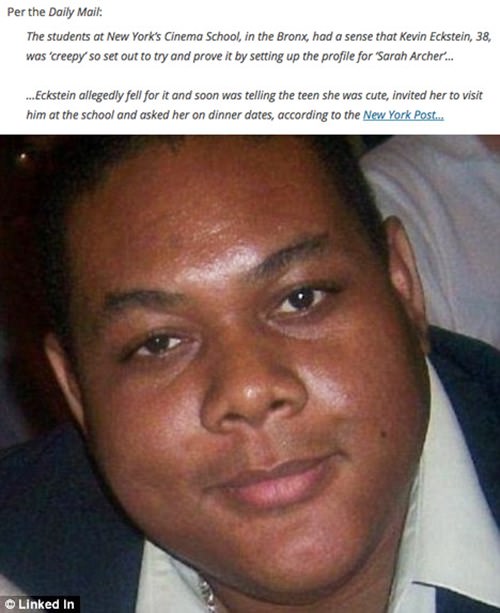 3. Dayna Morales, a New Jersey waitress, was fired from her position at Gallop Asian Bistro after she posted an image to Facebook of a check received from a customer with an anti-gay message instead of a tip. After an initial outpouring of support, confusion arose when the alleged customers produced their receipt which included a tip. Some allege that Ms. Morales altered the receipt.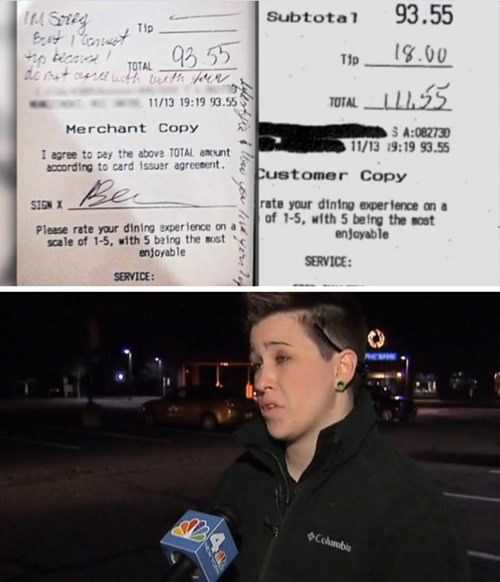 4. A county school bus driver in Georgia was fired in 2013 for posting about a hungry student passenger who claimed he didn't have enough money to get lunch at school. School board officials didn't take the critique well, and in fact found no proof that the boy went without lunch. The bus driver refused to recant and apologize, so he was fired.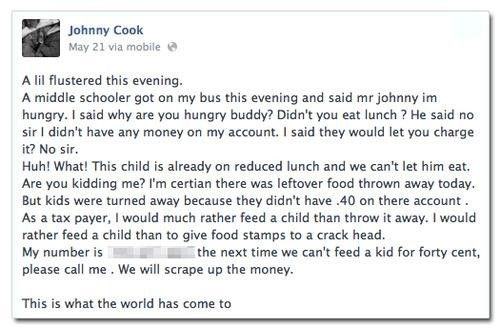 5. Laraine Cook, a former Pocatello High School coach from Pocatello, Idaho, was fired for allegedly posting a racy picture with her fiance, Tom Harrison, on Facebook. Some interesting debate has been made over the fact that both Ms. Cook and her fiance work for the same district, but she was the only one fired.