10 People Who Posted Their Hunting Pictures And Sparked Media Outrage
1. The 19-year-old Texas Tech University cheerleader – Kendall Jones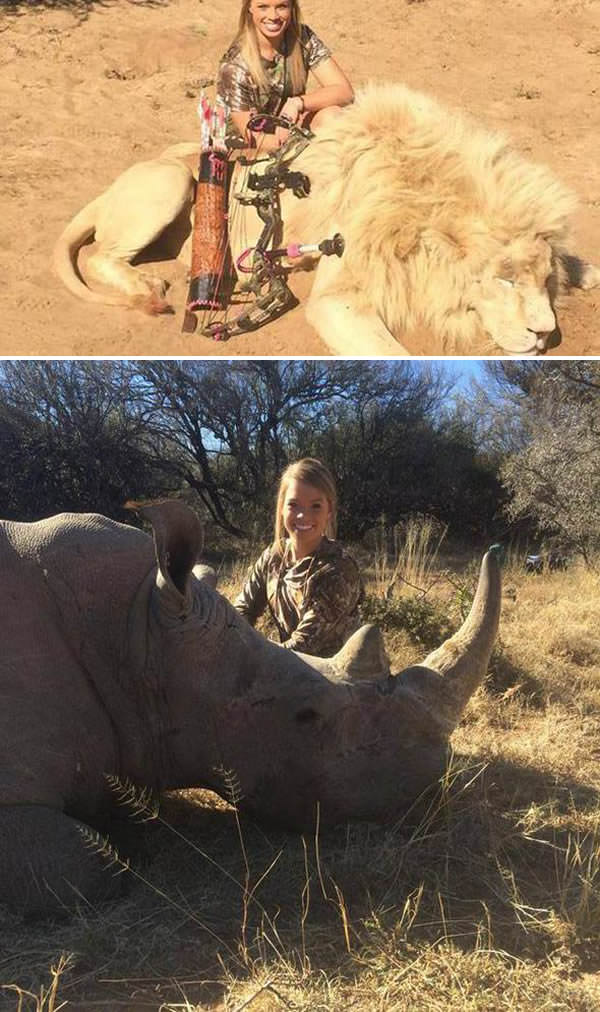 In 2014, a 19-year-old cheerleader sparked outrage by posting pictures of wild creatures she has hunted and killed in Africa while posing cheerfully next to them. Tens of thousands of people have signed a petition demanding that Facebook remove the photos taken by U.S. hunter Kendall Jones.
2. Melissa Bachman, a TV presenter from Minnesota
In 2013, Melissa Bachman, a TV presenter from Minnesota and an avid life-long hunter, posted a hunting photo on her Twitter feed. She wrote, "An incredible day hunting in South Africa! Stalked inside 60-yards on this beautiful male lion. What a hunt!"
3. The World Cup Girl – Axelle Despiegelaere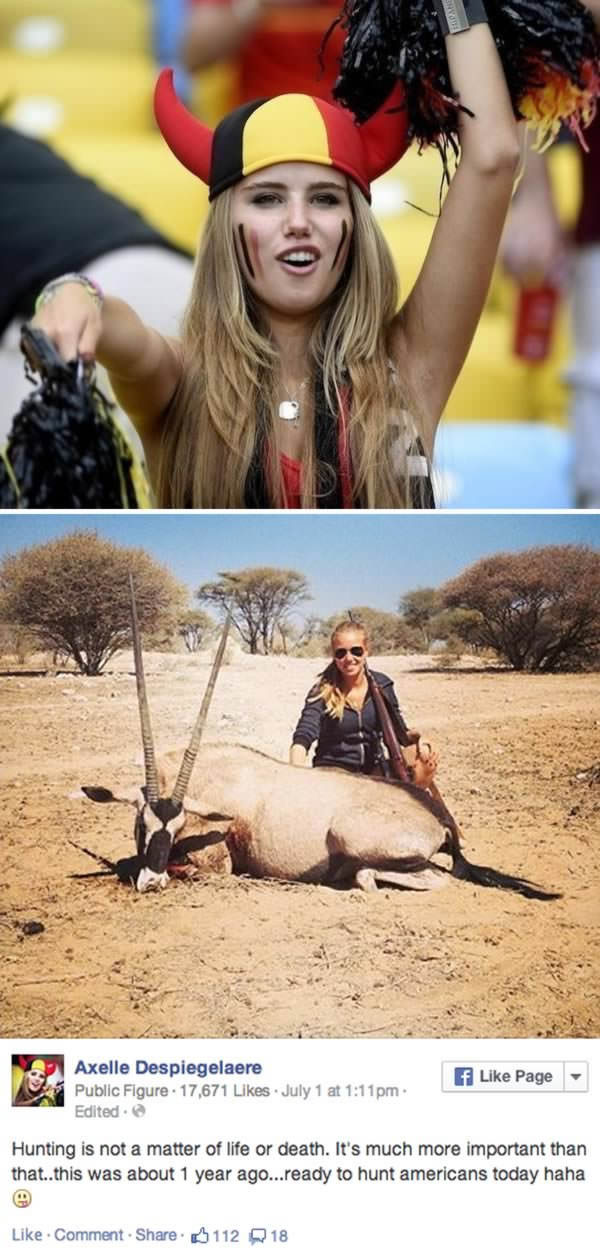 The Belgian teenager was about to achieve stardom by becoming one of the faces of the World Cup and landed herself a modeling contract after being spotted in the crowd in Brazil. Then L'Oréal announced the company was no longer working with the teenager, after she uploaded a photo of herself hunting, with the following caption: "Hunting is not a matter of life or death. It's much more important than that..this was about 1 year ago…ready to hunt Americans today haha."
4. Rebecca Francis, the hunting queen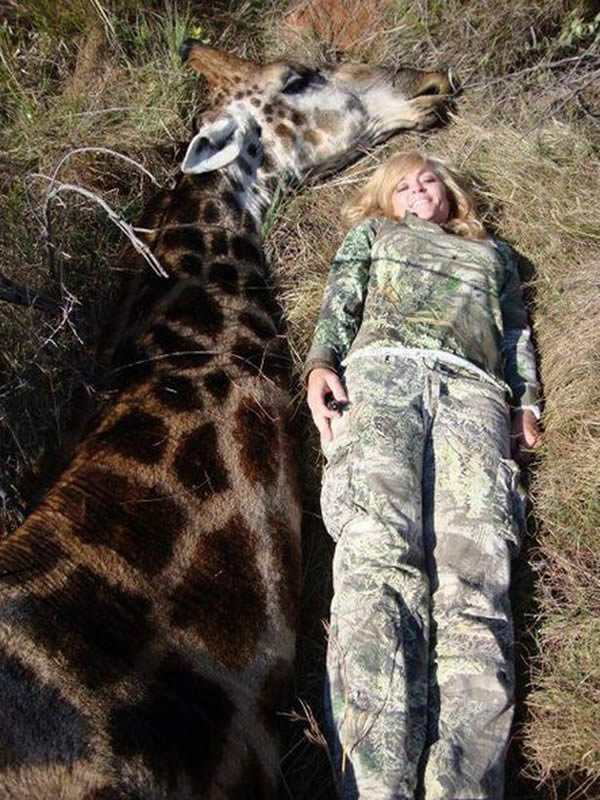 A self-styled hunting queen who posts pictures of herself next to animals she's killed has received death threats after posing for a picture while lying next to a dying giraffe.
5. The hunters who caused outrage after posing with family of foxes they killed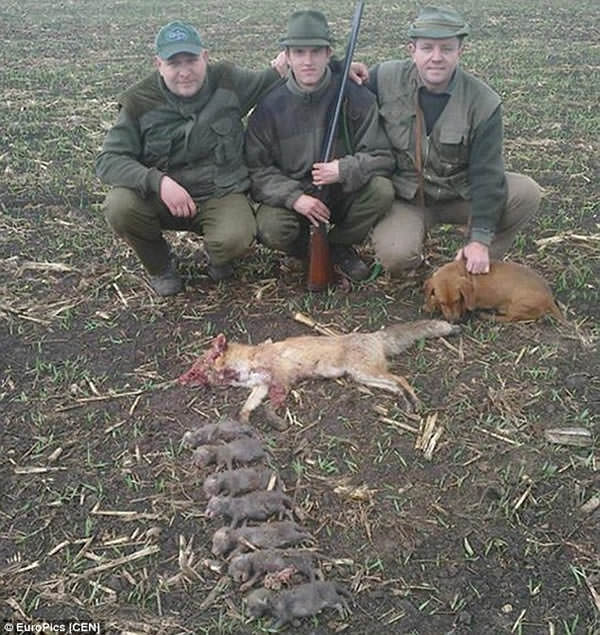 This picture of hunters posing next to a dead fox and her seven cubs sparked outrage after it was posted online in November 2014. In the photo, three men who were hunting near the village of Lysovice in the Czech Republic are seen smiling for the camera. The bodies of the mother fox and her seven cubs lie arranged in a line at their feet. The hunters posted the photo to a blog called Hunters Must Be Crazy