Spiderman Feeds Homeless At Night In UK
There is a real hero in Birmingham, UK. One anonymous 20-year-old man in Spiderman costume is delivering food to the local homeless people and shows us that everyone can be hero.
"Before when I was handing out food, no one would take a second look," the anonymous superhero, who is a bartender by day, told Huffpost. "But when they see Spider-Man handing out the food they come over and ask what I'm doing and are really interested. Most importantly [they] become inspired to get involved themselves."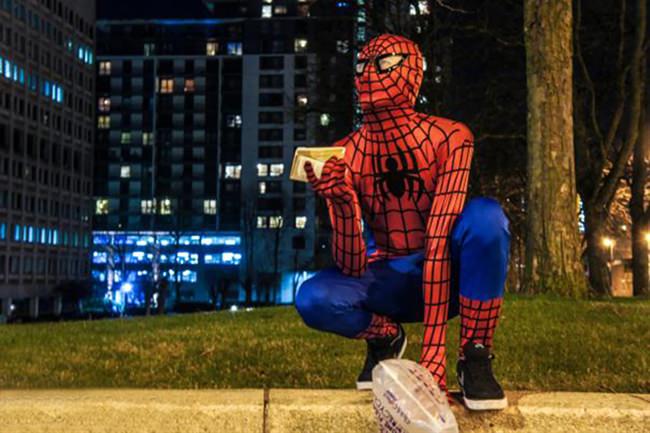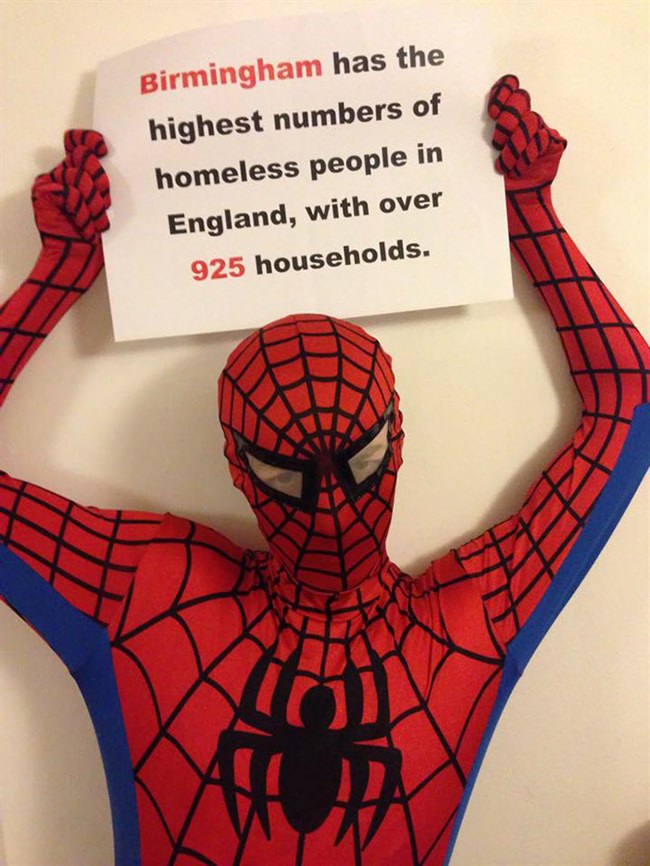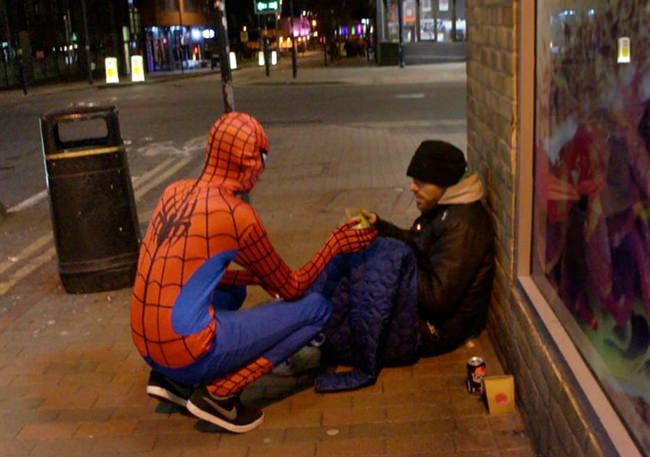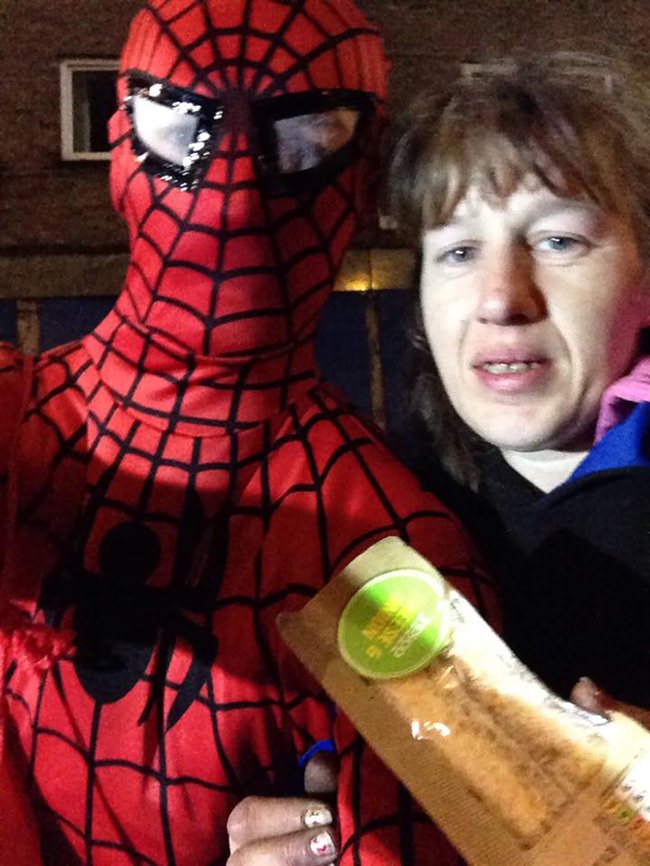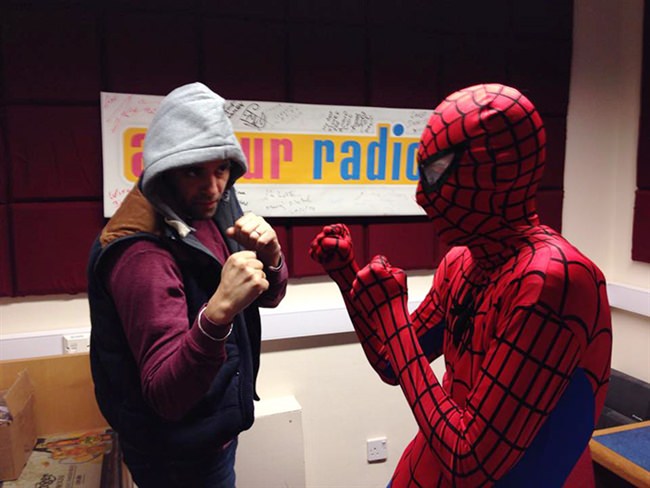 Credit: Huffpost
Please spread positivity by sharing this post. we are all heroes in our own way, together we can make a change.