AFK Arena guide on how to 100% clear The Frozen Hinterland (Voyage of Wonders)
The Frozen Hinterland is the latest realm of Voyage of Wonders released for the popular mobile game AFK Arena. This realm is no different from the previous ones, you will need to solve the puzzle and defeat the boss in order to get the grand rewards. This map is quite involved, there is the usual grand reward plus a hidden reward of 777 diamonds. To fully clear this map, please follow our step by step guides below.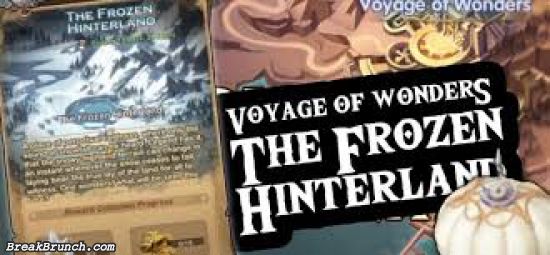 The Frozen Hinterland Rewards
This is one of the realms with the best rewards so far. When cleared, you will get 10x Stargazer Tickets, equivalent of 5,000 diamonds, and 10 Summon Scrolls. If you follow the path correctly, you will be able to unlock the hidden reward, which is 777 diamonds.
The Frozen Hinterland Rewards – Step By Step Guide
The key here is to follow the color number. If you see a color number, then go to the near by level with the same color and pull it.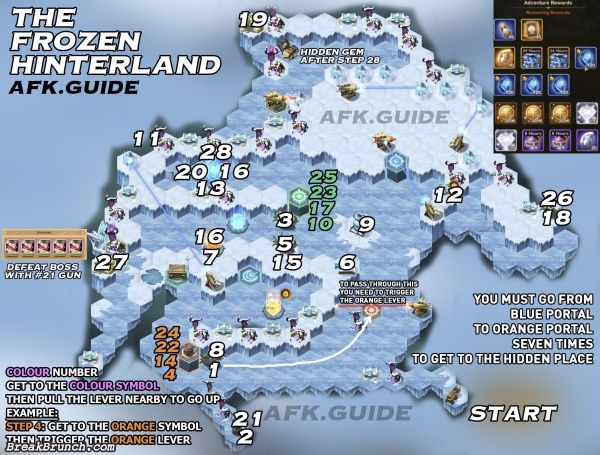 The Frozen Hinterland Hidden Rewards – Step By Step Guide
To get the hidden reward, you must go from blue portal to orange portal seven times to get to the hidden place. The final boss is super easy to beat.
This is all you need to do to fully pass The Frozen Hinterland, enjoy the reward and happy gaming.