AFK Arena guide on how to 100% clear The Howling Wastes (Voyage of Wonders)
AFK Arena just released a brand new realm of Voyage of Wonders, it is called The Howling Wastes. Just like the previous chapters of voyage of wonders, you will have to solve some puzzles before you can get to the grand price. It is not hard to pass The Howling Wastes, all you have to do is follow the step by step guides below.
The Howling Wastes Rewards
Before we get to the walk through, let's take a look at the rewards for this chapter. You will get a lot of mini rewards as you clear the realm, but the two best rewards are the 10 Summon Scrolls and a chest that will let you choose between an epic Belinda, Vurk, Lyca, Grezhul, Wu Kong or 10 Faction Summon Scrolls.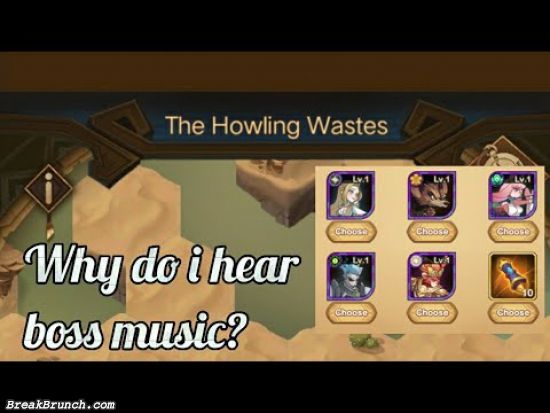 The Howling Wastes Rewards – Step By Step Guide
Follow the The Howling Wastes guide below, go from 1 to 21 in this order.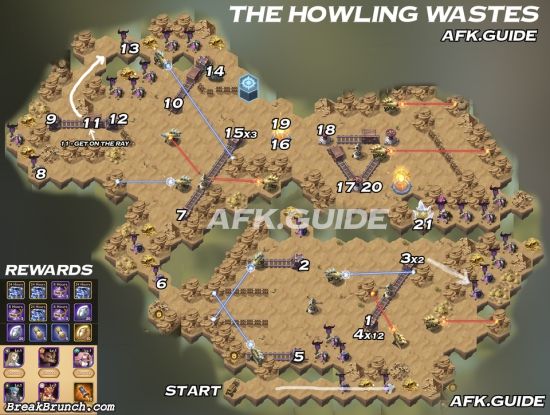 The final boss can be hard with Lucius and Mezoth, but I beat it one time without a reset. You should be able to beat it fairly easily if you have good relics. If not, you can always reset or switch up your frontline until you beat it.
This is all for The Howling Wastes guide, happy gaming and good luck with summoning epic heros