How to get the most out of Mount & Blade II: Bannerlord: best settings to boost performance and FPS
After nearly 10 years of waiting, Mount & Blade II: Bannerlord is finally released. It is a great game, but I noticed a few performance related issues after a few days of playing. The game allows up to 1,000 battle size, but you will need to adjust your settings if you wish to play smoothly and maintain high FPS during these huge battles.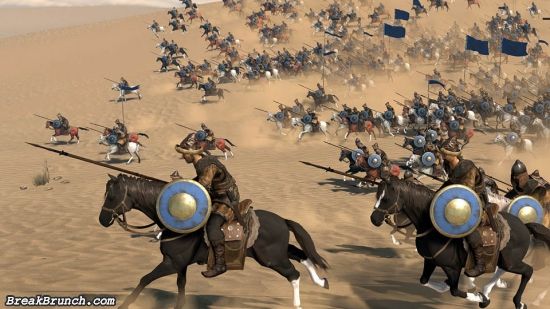 System Requirements for Mount & Blade II: Bannerlord
Before we start on how to tweak Bannerlord's settings, let's first take a look at the official system requirements from TaleWorlds Entertainment.
Minimum System Requirements
Processor: Intel® Core™ i3-8100 / AMD Ryzen™ 3 1200
Memory: 6 GB RAM
Graphics: Intel® UHD Graphics 630 / NVIDIA® GeForce® GTX 660 2GB / AMD Radeon™ HD 7850 2GB
OS: Windows 7 or above (64-bit)
HDD: 60 GB
Recommended System Requirements
Processor: Intel® Core™ i5-9600K / AMD Ryzen™ 5
Memory: 8 GB RAM.
Graphics: NVIDIA® GeForce® GTX 1060 3GB / AMD Radeon™ RX 580
OS:Windows 10 (64-bit)
HDD: 60 GB
How to Tweak Game Settings to Boost FPS
Make sure your pc has the at last the minimum system requirements. If you want to play battles with 1000 units, you will need to upgrade your pc. But this is not what is guide is about, I will not tell you to upgrade your GPU, buy more ram or any of these obvious things you can do to boost performance. Instead, I will show you how to tweak the game settings to get the max out of your current system.
My recommendation is to do the following tweak one by one and test the game to see how much performance you gained. Some of the settings will impact the game image quality, so you will have to make the decision between performance and image quality. Let's get to it.
Choose Off or Static Only for Shadow Type
Shadow Type is the easiest way to get more FPS out of your system. There are currently three options Off, Static Only and Static & Dynamic. There is almost no difference between Off and Static Only, but Static & Dynamic is a performance killer. I have seen FPS gain as much as 20% during my tests for not using Static & Dynamic for shadow type. The game does looks a little uglier without static & dynamic shadow type, but it is a small price to pay consider how much performance you can gain out of this.
Tune down Battle Size
I understand we all want to fight huge battles in Mount & Blade II: Bannerlord, but not every pc is able to do this. Not even 2080 Ti can pull off a 1,000 person siege and maintain 60 FPS. If you have decent CPU and GPU, try setting battle size to 750, if not try 200 – 300. I know 200 may seems like a low number, but it is better than not able to run the game at all during the battles.
Additional Performance Tweaks
If the above tricks didn't work for you. You can try the following settings:
Turn off Anti-Aliasing
Turn off Cloth Simulation, Interactive Grass, Screen Space Reflection, Tesselation, Bloom, Film Grain and Motion Blur
Set TaleWorlds MountandBlade Launcher's priority to High
Lower Resolution
This should be last tweak you try if you are still struggling with trying to play the game smoothly. You can try to set Resolution Scale slider to 95% or lower. This will run the game at a much smaller resolution.
Have Fun Playing Mount & Blade
This is all, please let me know if I miss anything. Have fun playing Mount & Blade II: Bannerlord and don't forget to restart the game often. Right now the game suffers from memory leak issues, restarting the game is the only solution for now.